Albanian soda bread or kulac as they call it, is a traditional bread recipe with a crunchy crust. It's an easy and least expensive way to put bread on the table.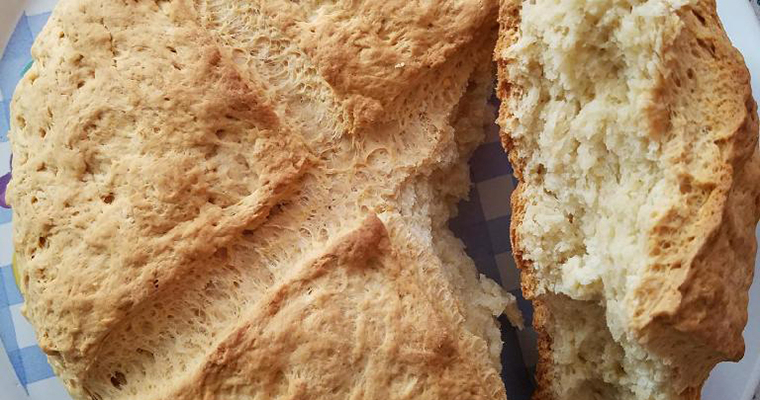 Prep Time30 mins
Cook Time1 hr 15 mins
Total Time1 hr 45 mins
3
tsp
baking powder
double acting
1 ½
cups
buttermilk
as substitute 1 cup whole milk and 1/2 cup water
1
Adjust the oven rack to the middle position and preheat oven to 400° F. Brush a 9 inch baking pan or heavy bottom skillet with oil.
2
Gently combine flour, sugar, salt and baking powder in a large mixing bowl.
3
Slightly beat the egg with the milk and olive oil and stir in to the flour mixture.
4
Knead the dough until all the ingredients are fully moistened. Turn the dough to a lightly floured surface and knead it into a round dome shaped loaf about 9 inch diameter.
5
Transfer the dough into the oiled baking tray and score the top with a sharp knife.
6
Bake the loaf until golden brown, about 40 minutes.
7
Once removed from oven, allow soda bread or kulac to cool for 15 minutes in a cooling rack. Cover the bread with a plastic wrap in order to increase shelf life.