This delicious Greek style egg, lemon and chicken soup is traditionally made in the cold winter days. It requires a flavorful homemade chicken broth made from scratch. The stars of this soup are the chicken broth and the egg lemon sauce.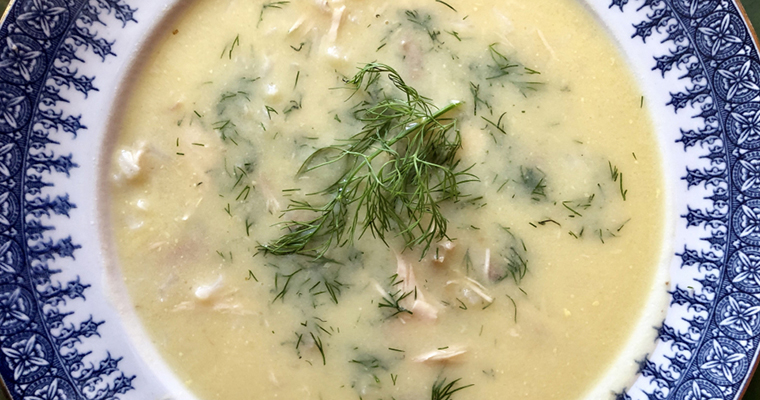 Prep Time15 mins
Cook Time30 mins
Total Time45 mins
2
cups
chicken meat
cooked and shredded
¾
cup
long grain rice
uncooked
1
pinch
fresh ground black pepper
to taste
1
In a large stockpot with chicken broth add chicken meat and rice, cook until al dente for 6 minutes. Once the rice is cooked, turn the stove off.
Egg-lemon sauce
2
On a bowl whisk together the egg yolks, lemon juice, sifted cornstarch and olive oil. The cornstarch should be well dissolved until a yellow and creamy liquid sauce is obtained.
3
With a ladle add hot chicken broth from the stockpot into the egg sauce while constantly whisking for the eggs not to get curdled.
4
After few more cups added, you can safely return the sauce back to the stockpot to cook for about 2 minutes on medium high heat. The chicken lemon soup will have a thick creamy yellow consistency.
5
Taste for salt and pepper and garnish with fresh dill. Serve with crusted bread.