Burek or Byrek is a very popular dish made with thin filo or phyllo pastries filled with meat, cheese and vegetables. This is prepared in a large pan and is cut in small portions. Burek is usually served with plain drinking yogurt or tarator soup.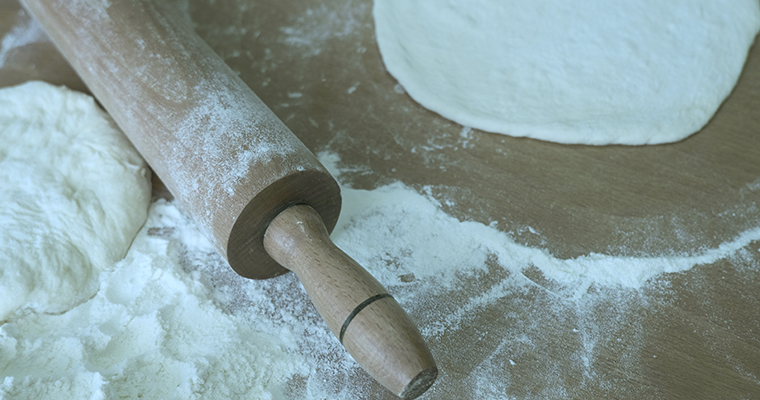 1
In a large mixing bowl combine flour, oil, salt and water in that order.
2
Knead and press the mixture by hand until you have a soft and smooth round shape dough.
3
Allow the dough to sit for 20 minutes before rolling out the phyllo.
4
Using the rolling pin spread each circle until a thin sheet or phyllo layer covers the entire baking pan. There is another way of making phyllo from dough. Using the rolling pin flatten the ball shaped dough into 5 inch around circles. Place the circle shaped dough layer on the top of one another with little oil in between. Using the rolling pin stretch the multiple layer circles until it covers the entire baking pan. You can stack up to 5 circle dough at one time, flatten or spread. Repeat this for all remaining dough ball. The end result is very thin layers or phyllo for each stack. This is a quick and easy method to make any pie.