Albanian pan-fried meatball is a ball or patty made of ground meat of beef, lamb, chicken or pork mixed with spices and onions. This is a traditional Albanian dish widely used for every day meal or holidays as a main dish or sliders served with salad, rice, pasta, yogurt sauce or other dishes. Meatballs can be cooked in many different ways from pan frying to baking in the oven.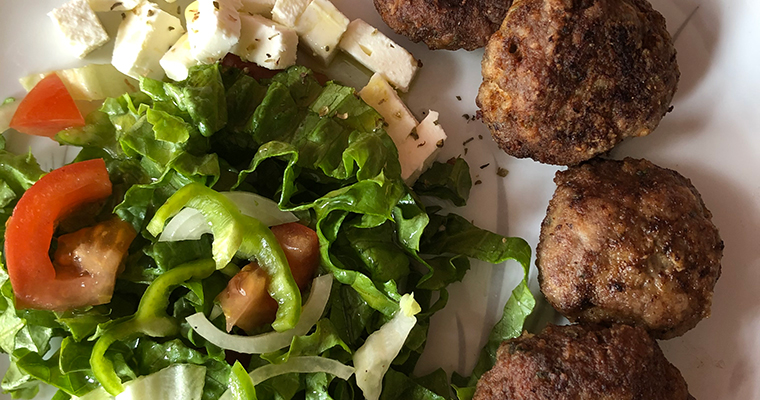 Prep Time10 mins
Cook Time5 mins
Total Time15 mins
1
lb
ground beef
80% preferred or 3 types of ground meat package (beef, lamb, pork)
1
small onion
finely chopped
¼
cup
parsley
finely chopped
1
In a bowl, mix the ground beef, egg, bread crumbs, salt and pepper together. Pour the milk and gently mix using hands until they just incorporated. The mixture should be slightly wet and not to sticky.
2
Ensure the meatballs are the same size using a cookie scoop to keep them even. Roll meatball mixture into small meatballs about 1-2 inches, then flatten like a patty.
3
Flour them all around and place them in the skillet in batches. When meatballs are golden brown and slightly crispy about 4 minutes, remove from the skillet to a paper towel to drain.
4
Serve meatballs warm with side dish of your choice.