Albanian Soda Bread (Albanian Kulac)
Albanian soda bread or kulac as they call it, is a traditional bread recipe with a crunchy crust. It's an easy and least expensive way to put bread on the table.
Ingredients
4 cups of flour
3 tsp baking powder (double acting)
1 tsp salt
1 tbsp olive oil
1 1/2 cup buttermilk or as substitute 1 cup whole milk and 1/2 cup water
1 egg
Preparation
Adjust the oven rack to the middle position and preheat oven to 450 degrees Fahrenheit. Gently combine flour, sugar, salt and baking powder in a large mixing bowl. Slightly beat the egg with the milk and olive oil and stir in to the flour mixture. Knead the dough until all the ingredients are fully moistened. Turn the dough to a lightly floured surface and knead it into a round dome shaped loaf about 9 inch diameter. Transfer the dough into the oiled baking tray and score the top with a sharp knife. Bake the loaf until golden brown, about 50-60 minutes. Once removed from oven, allow soda bread or kulac to cool for 15 minutes in a cooling rack.
Note: Cover the bread with a plastic wrap in order to increase shelf life.
Hope you enjoy this recipe.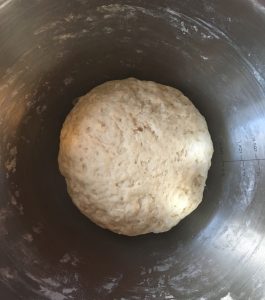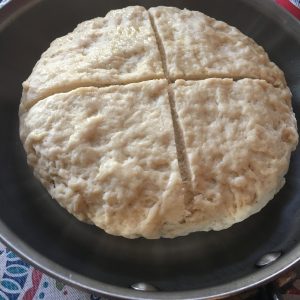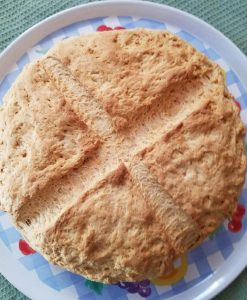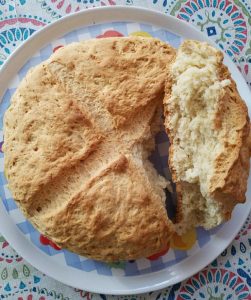 ---
---